Wed Nov 24 '21 Announcement
7 days ago – Wed, Nov 24, 2021 at 06:57:17 AM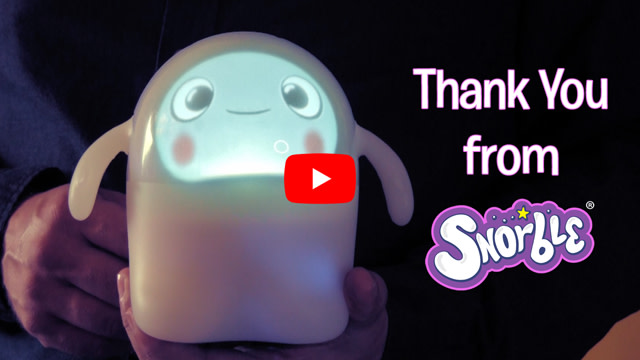 With Thanksgiving happening tomorrow, we decided to take a moment to show how grateful we are to all of our backers for joining us on this journey. Since we first launched our campaign early this year, we continue to feel lucky that so many of you support us!
So, we have a message from our little buddy to show our gratitude for all of you while the rest of the team continues to work behind the scenes to make sure the experience we're creating is magical for everyone in your family.
Speaking of family, we hope your Thanksgiving is filled with great food, loved ones, and plenty of moments that lead to memories for years to come.
Sincerely,
Team Snorble