Tue Oct 25 '22 Announcement
about 1 month ago – Tue, Oct 25, 2022 at 10:00:49 AM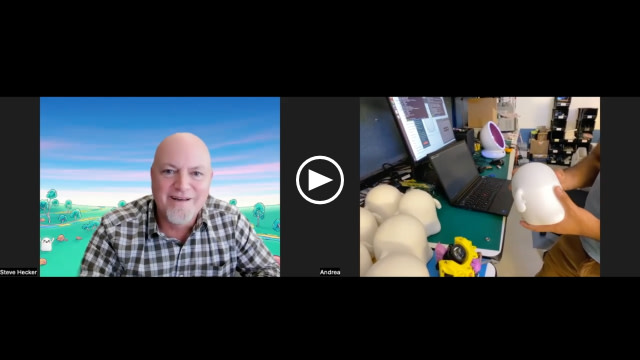 Use password "LULLABOOWOOHOO" to view our testing demo.
We're very excited about the testing that we've been doing prior to shipping to those in the Beta Experience, and we wanted to share a bit of it with you today!
Quality has always been a key focus when it comes to Snorble®. With that in mind, the video above involves our Chief Technology Officer, Steve Hecker, testing Snorbles remotely with our team at OLogic (key partners for Wonder Workshop Dot and Dash, Happiest Baby Snoo Crib, Star Wars Force Trainer, and more) in San Francisco. Steve and the folks at OLogic are great, but the real rock stars of the video are the snuggle of Snorbles from our factory that are being tested. A "snuggle" is what a group of Snorbles are called and soon you will be able to snuggle with your very own. 
Some of the snuggle will soon be finished testing and then sent on their way to Beta Experience backers. Very shortly after the Beta Experience, we will airlift another snuggle of Snorbles stateside versus shipping via water which would be a longer wait time. As soon as the snuggle has arrived at our fulfillment center in the United States and been dispatched to your address, you will receive a tracking number that details when they are due to arrive at your door. 
You've waited long enough, and we're sorry about that. We are excited to be taking this big step to meeting our commitment to you, and we are pulling out all the stops to ship to your family before the end of the year!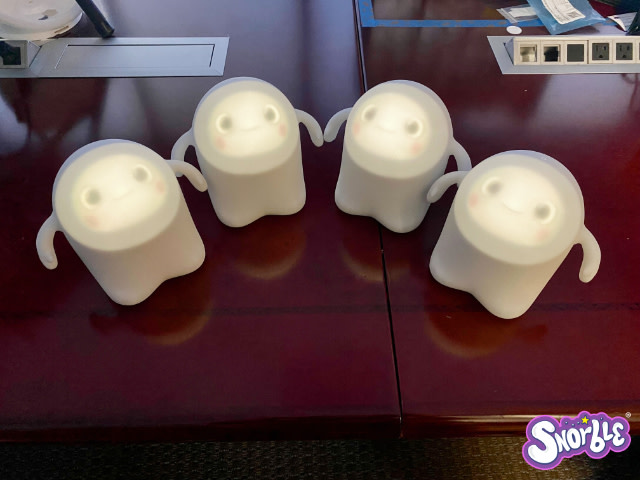 A whole snuggle of Snorbles. Could they be any cuter?
In the meantime, our intention is to improve transparency in our communication along the way. The video at the top helps to illustrate some of our current testing methods, and you can view it for the next 48hrs with the following password:
LULLABOOWOOHOO
We are also sourcing more visual updates from our manufacturing center to literally show Snorbles coming off the production line as soon as possible. Our team wants to see that as much as you do, and your patience has been extremely appreciated!
Above all else, we remain committed to ensuring each and every one of you receive the Snorble you ordered. We thank you again for being part of this journey and appreciate your feedback, concerns, and the smiles that'll appear on your kiddos' faces the moment their little buddy arrives.
Sincerely,
Team Snorble