Mon Aug 30 '21 Announcement
3 months ago – Mon, Aug 30, 2021 at 11:25:23 PM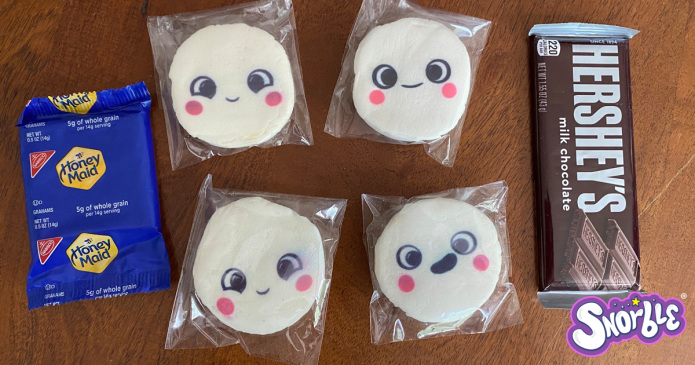 In this week's blog post, we wanted to tell you a little more about the recent promotional item our PR team cooked-up.
Smorbles: A Tasty Take On a Children's Sleep Buddy
Who doesn't love s'mores? Roasted marshmallows, chocolate, and graham crackers, all enjoyed beside a roaring campfire. Ah, s'mores in summer, we can smell the aroma from here.
Here at Snorble® - dare we say it - we've found a way to improve s'mores!
The ingredients remain the same (anything different would surely be sacrilege) but we've branded those otherwise boring little white marshmallows with the face of our interactive little sleep buddy, Snorble.
Say hello to 'Smorbles.'
To learn more about our sticky little snack, visit our website.
Hope all is well,
Team Snorble